Meet The Dark Knight of Norway
( I didn't make that up I swear)

I found this article on Transworld Snowboarding and I figured since we have a White Queen of Norway, we might as well have a Dark Knight


Here in the states, not too much is known about the dark knight of Norway, Danny Larsen. The long-haired European metalhead walks tall, rocks hard, and has been holding it down for Oslo ("city of Satan") for years. Standout parts in the Pirates films (including this year's Hooked) and a unique photo output combine with a thirst for heavy music, controversial artwork, and free living, making up one of the mythical personalities in all of snowboarding. With garlic ropes, stakes, silver bullets, and religious texts in hand, it's time to get Caught UP with "The Darkness" himself. Be warned …
(
The Interview
Collapse
)
Source
with tons more pics and some videos
When the Nokia Push project began back in September 2009, we helped re-imagine skating, kite aerial photography, city guides and more. But even we could not have imagined this.

In 2011, Nokia Push will be collaborating with the world's biggest snowboarding company, Burton Snowboards, to create a new type of connected snowboarding. Work has already started between Nokia and Burton, and the collaboration will be run in the spirit of the Push project -- transparently, and openly in beta. Throughout this time, regular videos will be published here detailing our progress so far, and counting down to our beta launch at next year's Burton Euro Open in January.

To learn more about Nokia Push Burton, visit http://blogs.nokia.com/pushburton
http://theliftline.tv/
Basically...this site takes Burton's awesomeness and multiplies it by like a million.
There are different sections:
Videos
, which has different categories of videos, from "snow porn" to "bangers and mash" to "the big picture".
Features
, which has videos, interviews, and lots of stuff to get to know the Burton riders.
Inner Net
, which is basically a round-up of stuff that other sites have posted.
and
Now Read This
, which is basically just a feed of all the Burton riders on twitter.
I'm not even gonna pick out specific stuff to put in this post. It's all good. Look at all of it.
So Burton has a new site up.
So, here's what happened that day. It's a bit tl;dr, feel free to skip to the pics/vids.
(
So...it was my first time at a skatepark....
Collapse
)
Here's two videos of multiple skaters: Tony Hawk, Riley Hawk, and David Loy are definitely in both, along with other skaters.
(
Shorter Twitvids if you're interested...
Collapse
)
Look! It's Tony Hawk's back! (Also, the park was way dusty.)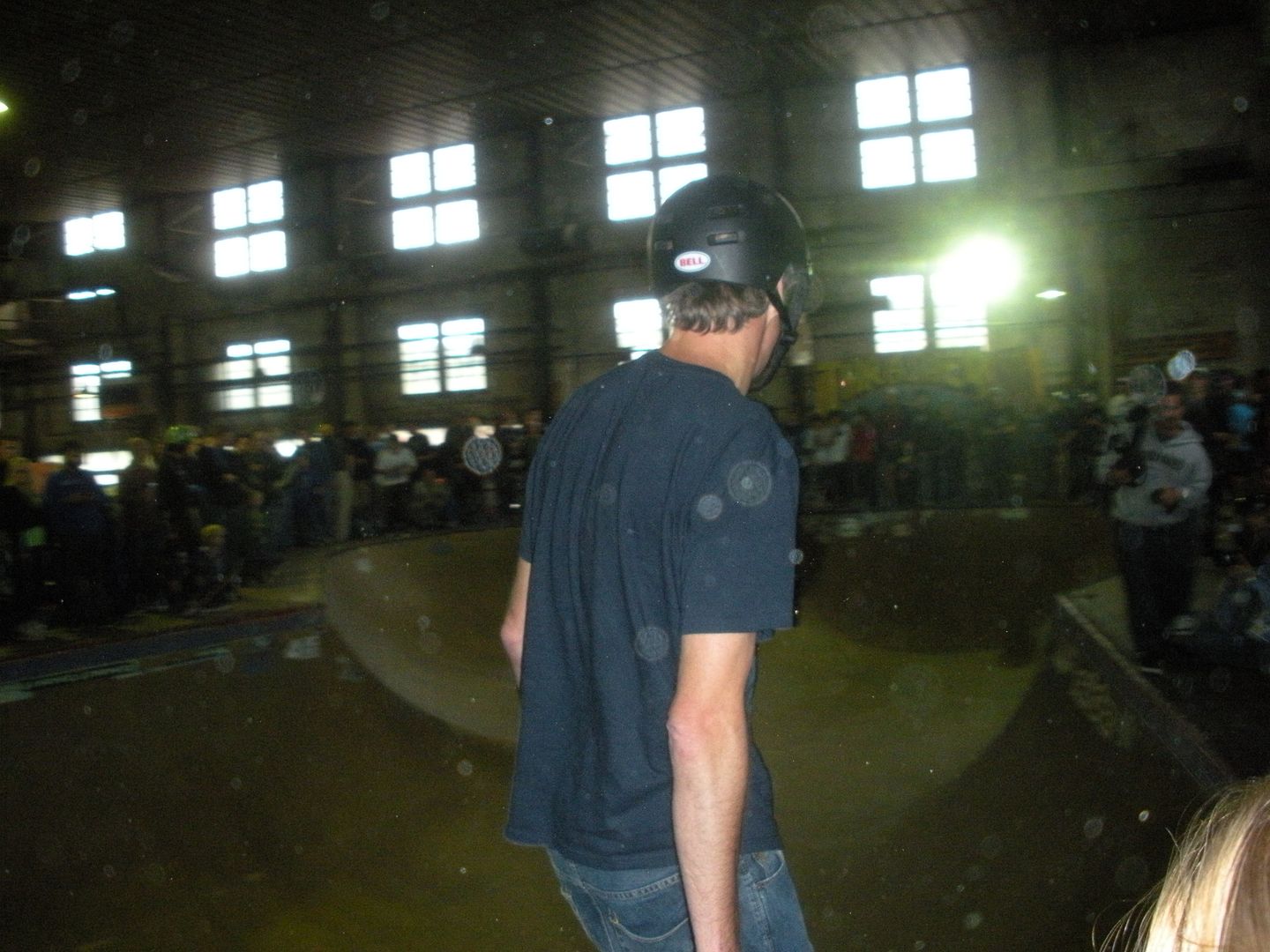 (
More pretty crappy pictures under here...And Photobucket gave me SUCH A HARD TIME RESIZING THESE. :(
Collapse
)
We'll start with the important information: yes, I crushed on one of the skaters. Thankfully, it turns out it was not Riley Hawk, but David Loy. *sigh of relief*