INTRODUCING
Riley Hawk
DAVID LOY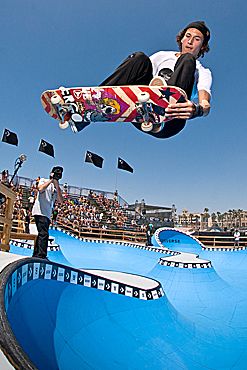 Before I start this introduction post, I want to give a little information on why I'm doing this post on David. I don't know much about skateboarding to be honest. I know the famous skateboarders, Tony, Shaun, the guys on the Dew Tour, etc, but that's about it really. But a few weeks ago, Tony Hawk and the Birdhouse team came to Milwaukee for a demo. It was my first time at a skate park, and my first time really seeing good skaters live. David almost immediately caught my attention when he started skating the bowl, and he kept it the entire time, minus when Tony was skating, because, well, when Tony Hawk is skating, it's a big deal. So when I heard that the comm was looking for posts, including introduction posts, I thought I'd introduce him to you. (Hopefully, it will prevent someone else from thinking he's Riley Hawk after seeing him.
Thanks Skate Mom who told me he was Riley.
)
And no, I'm not talking about David Loy, Zen Philosopher and Social Critic (
http://www.innerexplorations.com/catew/d.htm
)
Sponsors: Birdhouse, Converse, ERGO, Thunder, Active, Spitfire, RobBrink.com, Skatelab, 8=D (source:
http://www.skateparkoftampa.com/spot/sk.aspx?ID=1394
).
Hometown: Santa Ana, CA
Stance: Regular
Status: AM
Funny Story: He hooked up Mike Mo Capaldi with free shaved ice. (
http://skateboardermag.com/skateboarder-news-features/magazine/And-Another-Thing/and-another-thing-mike-mo-capaldi/
)
Plans for 2010: This year, Loy plans to concentrate on getting photos and footage for various magazine projects and graduating from high school. He is also amped for his video part that is about to drop in Richie Valdez's new flick, "Skate Movie." In addition, Loy will be traveling as often as possible with fellow ERGO Am's, Andrew Cannon, Shawn Hale, Norman Woods and Tom Geilfuss, as well as with Kris Markovich, Robert Lopez Mont and Gary Smith. (
http://www.ergophobia.com/teamskate_detail_davidloy.htm
)
Weirdest website come across while searching for David Loy:
http://www.pennsylvania-erie.info/David_Loy
which features David's picture at the top, but then a mind map that I'm pretty sure has nothing to do with him.
Find more videos like this on Shred or Die
Find more videos like this on Shred or Die
Bonus Riley Hawk:
Find more videos like this on Shred or Die
Find more videos like this on Shred or Die
Find more videos like this on Shred or Die
(Most from a google search I did a while ago, so I can't really tell you where I found them. Sorry! Some are from his twitter or other birdhouse twitters though.)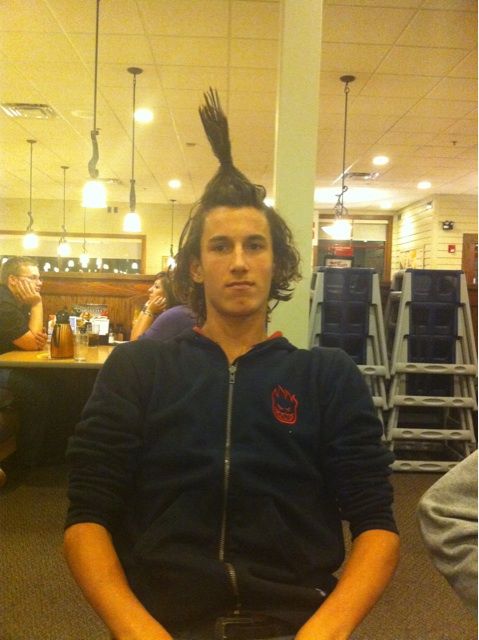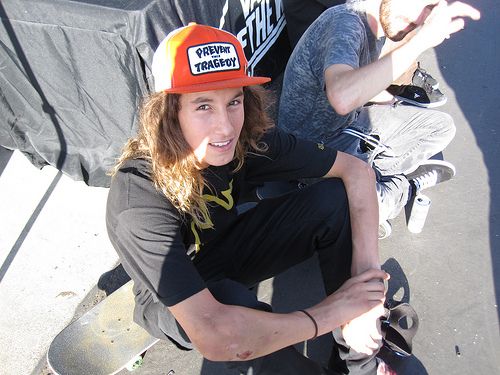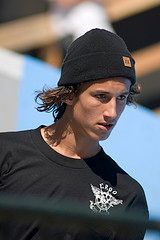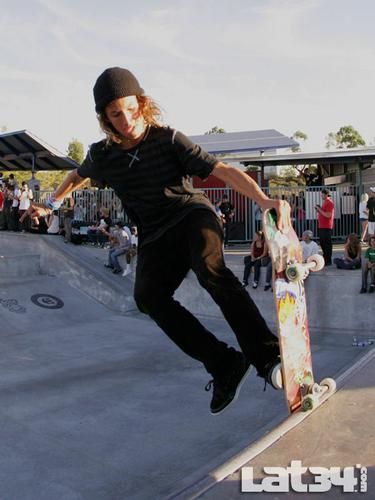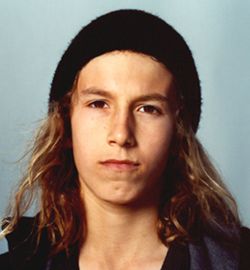 Other Information: Follow David on Twitter at @Dloy1234